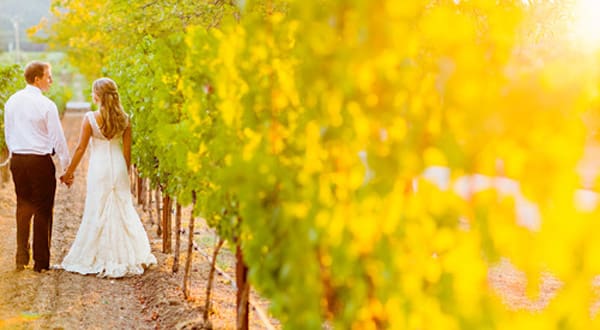 Four keys to finding love (for women)
A little over a year ago, my wife and I gave birth to our third child—our first baby girl. While I love each of my children in their own unique way, I will say that having a daughter does something to you as a father. You worry more about your daughter. You feel an increased desire to begin collecting guns and other assorted weapons. Even more so, I have noticed that life lessons are different for boys and girls. The lessons that I want to teach my sons are very different than the lessons that I hope my daughter will one day understand.
My daughter is too young to read, but these are a few lessons I hope to communicate to her as she grows up.
There are boys who will "love" you for your body and there are boys who will love you for who you are.
Not every boy has the best of intentions. There are some boys who will only express interest in you because of what you can do for them. There are others who will love you for the person that you are and will respect your body. Boys will sometimes lie to get what they want—you cannot distinguish between a boy's intentions based on his words alone. His actions will tell you his character.
It is OK to desire to be led by a man.
The world will tell you that femininity means you are strong and independent and that you don't need anyone to lead you. This is a not entirely true. Jesus extended the invitation to each one of his disciples to, "Come, follow me." We all need to be led, especially when we hit the rough patches in our lives. The greatest strength and freedom that you will ever find is in being in relationship with Jesus Christ. The same principle can be applied to a relationship. A man leads you to a deeper relationship with Christ is a man that is worth following.
Being single is something to be cherished and valued, not wished away.
Too many days of a young woman's life can be wished away by waiting for Prince Charming. The reality is, the time in your life that you are single is a short period of time in your life. This time is very valuable for you to learn about yourself, to grow as an individual and to enjoy certain freedoms that you will never be able to have once you are married and a mother. Cherish this time in your life and don't worry about waiting for Mr. Right. Love will find you in its own time.
A relationship with God is more important than anything a boy could ever give you.
This life is only a blink of an eye in comparison to the time spent with Christ in eternity. The goal of this life and every vocation in this life is growing in intimacy with God. Marriage—when lived according to God's plan—witnesses and elevates intimacy with God. A boy should never replace intimacy with God with intimacy with himself. A relationship with a boy that is properly ordered should always elevate your intimacy with God. Boyfriends—at least the kind that are worth marrying—should seek to enhance your relationship with God, not pull you away from Him.
_______________________________
Everett Fritz works in Catholic Youth Ministry and enjoys speaking on the topics of chastity, discipleship, and youth evangelization. He is the Content Development Coordinator for YDisciple at the Augustine Institute and holds an MA in Pastoral Theology with concentrations in Catechesis and Evangelization from the Augustine Institute. He also holds a BA in Theology from Franciscan University of Steubenville. Everett resides in Denver with his wife Katrina and their three children. You can connect with him through Facebook: https://www.facebook.com/catholiceverettfritz or Twitter: @Efritzfritz1 and http://everettfritz.com/